Support SCP while you shop!
Take our 30 Days of Smile challenge! All you need to do is change or add Scottsdale Community Partners as your charity of choice on smile.amazon.com for the next 30 days.
See how below!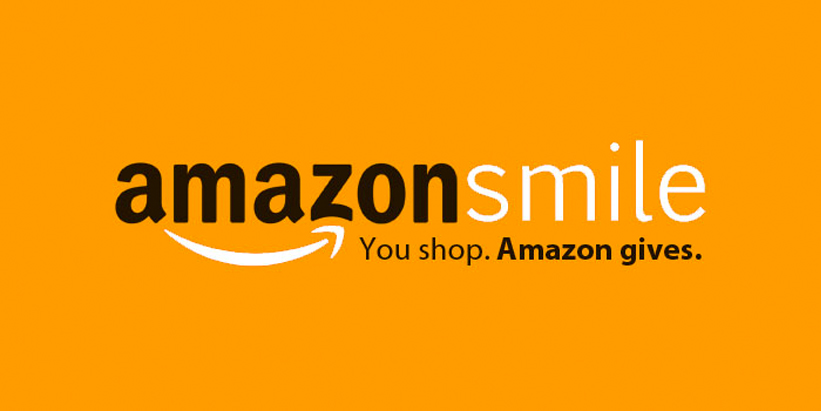 How to setup AmazonSmile on Desktop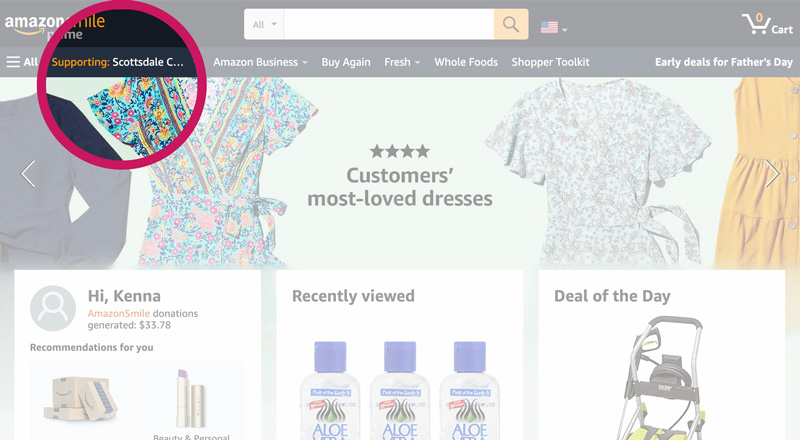 Go to smile.amazon.com
If you already have an organization you're supporting, you'll see the name on the navigation on the left side. 
If you do not have an organization named, you should be prompted to select one. Type "Scottsdale Community Partners" in the search field.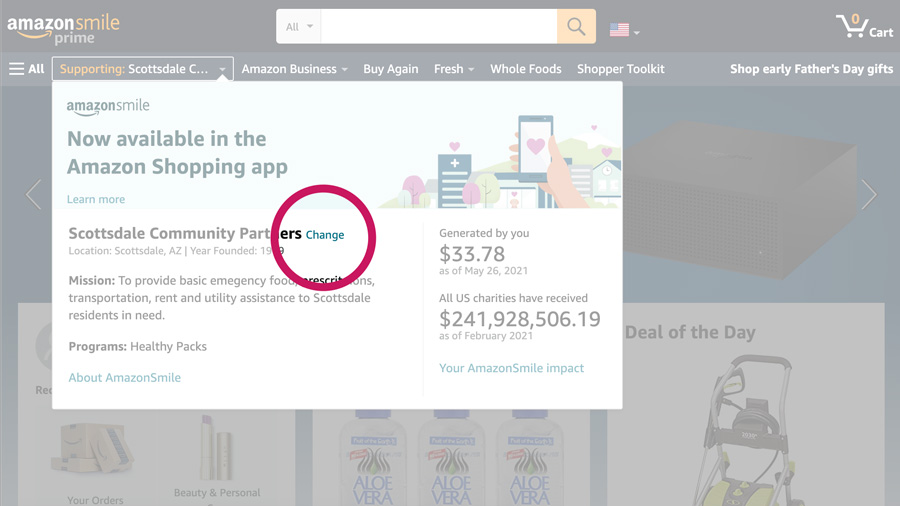 Where you see the organization name, hover over that with your mouse and click "Change" next to the name.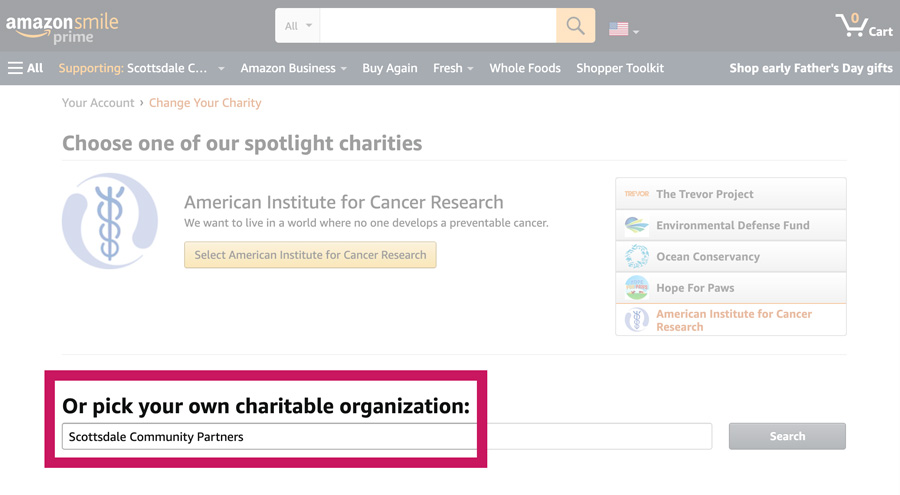 In the area towards the bottom there's a search field under "Or pick your own charitable organization." Type in Scottsdale Community Partners.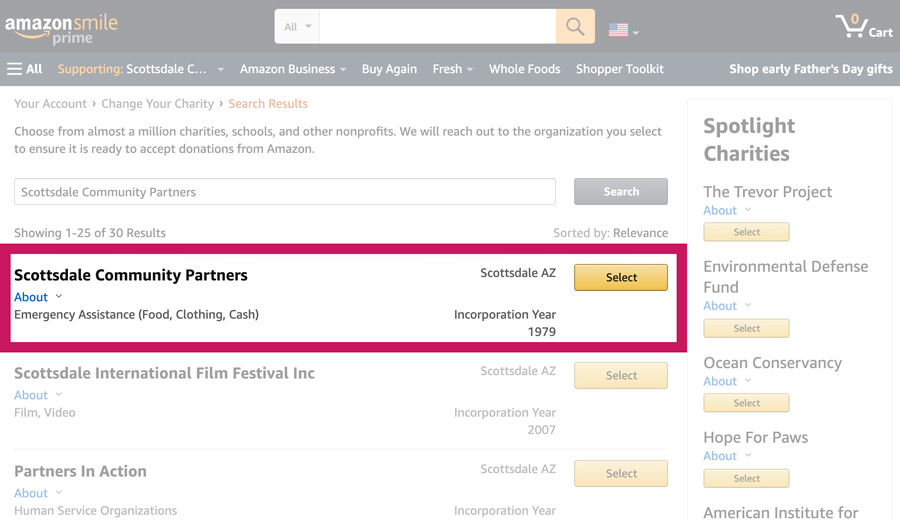 Scottsdale Community Partners should be the first result. Click "Select" to make SCP your charity of choice. 
That's it!
How to setup AmazonSmile in the App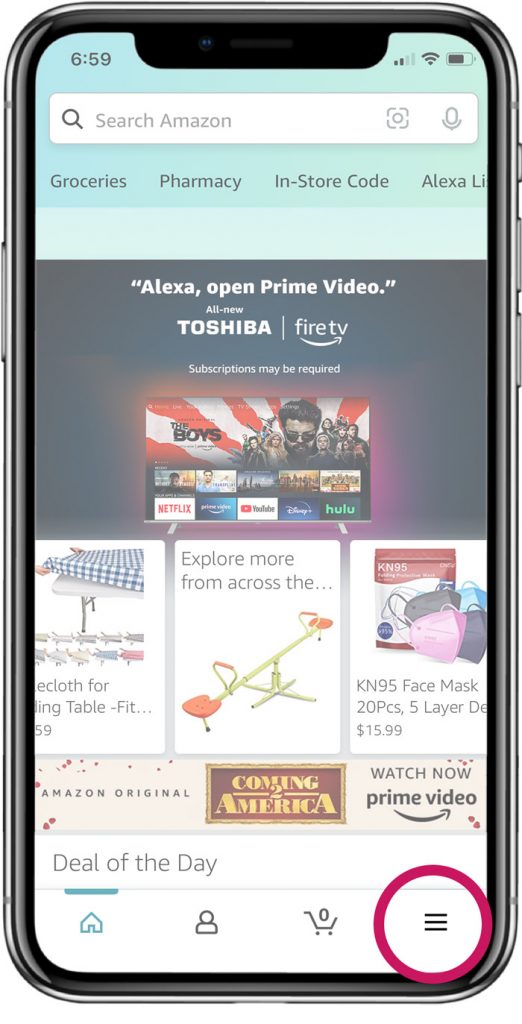 In the app, go to the menu icon in the bottom left that has three lines. Click it.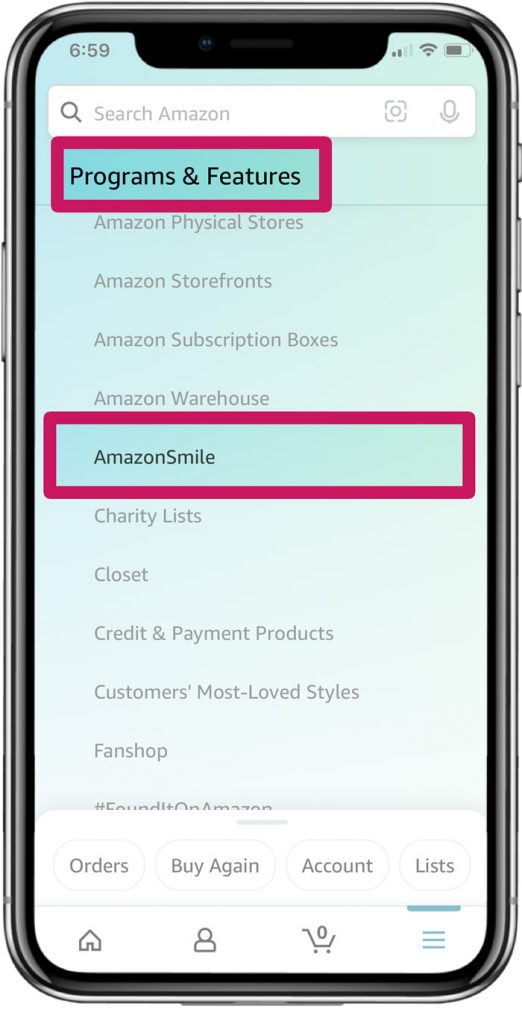 Under "Programs and Features" look for "AmazonSmile." You may need to click "see all" to get the complete list. Click on AmazonSmile.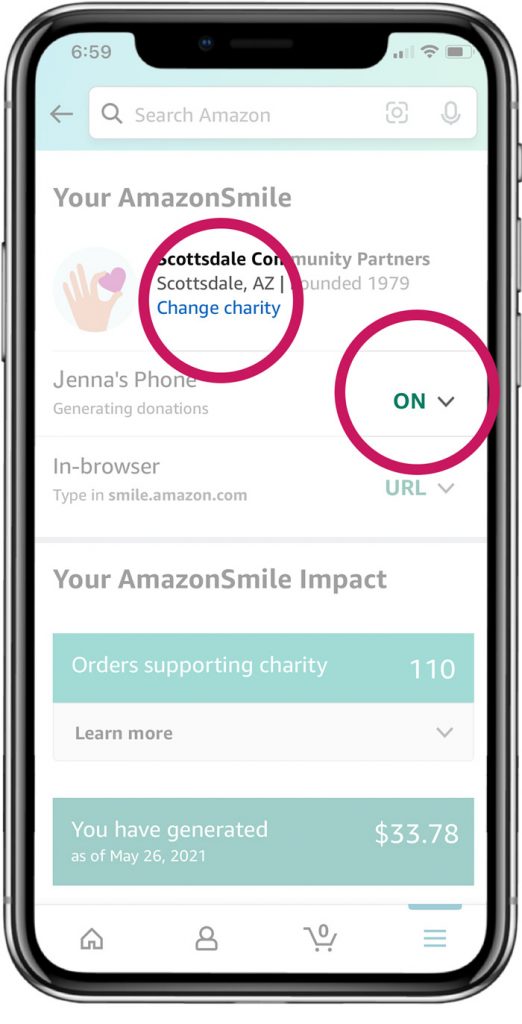 If you have a charity selected, you will see it at the top. Select "Change charity"
Also make sure where it says the name of your device that it says "ON." If it does not, click the down arrow to turn it on.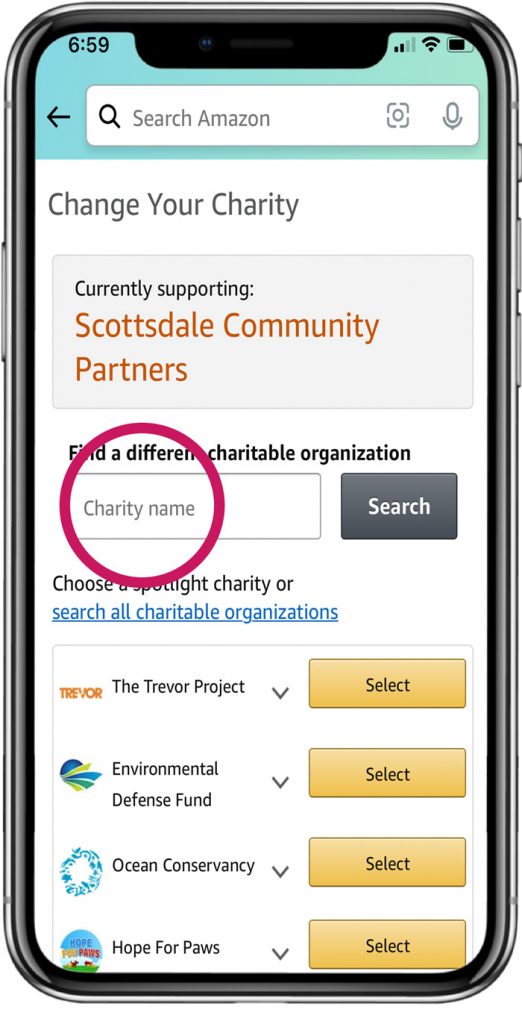 In the search field type in Scottsdale Community Partners and find our name from the top of the list and hit "Select."
That's it! Thank you for your support!
Thank you for your support!