Supporting Scottsdale families through the holidays.
Our Adopt A Family Thanksgiving and Adopt a Family Holiday Programs are joint ventures coordinated and facilitated with Scottsdale Community Partners and the City of Scottsdale Human Services Division. The City of Scottsdale screens applicants for financial eligibility and creates a brief bio of the housebound senior, disabled adult, or family in need, which is then shared with the person or organization sponsoring the individual or family.
The Thanksgiving Program provides products and ingredients for a full meal, including a turkey or ham, gravy, canned fruits and vegetables, cranberries, a type of potato, and pumpkin pie. 
The Holiday Program is more individualized. For families, the program focuses specifically on the children. In most cases, the children of enrolled families would not receive any holiday gifts without the support of our program. Each child in the family is interviewed to find the 3-5 gifts they would like to receive. 249 families participated in the program in 2021-22, which provided Thanksgiving meals, holiday wish-list items, food, and essentials.
When a donor is assigned to an individual or family, they are given the individual or family bio, as well as the 'wish list' of each. They are then asked to provide a $25 grocery card to the individual or family to assist with food needs for the holidays, as well as purchasing the gifts requested. We encourage donors to spend approximately $100-$125 per person, in addition to the $25 grocery card. For an individual, the total donation value would be $125-$150. For a family, the total would be $25 plus $100-$125 per child in the family.
The number of eligible individuals and families who enroll in this program always exceeds the number of donors. We really need the help and support of the community to ensure these individuals and families are serviced through the holidays. There are many ways to give to support this program:
Write a check or donate on-line
Donate food to SCP / Vista del Camino Food Bank for the Thanksgiving Program
Adopt an individual or family for the Holiday Program
Volunteer to screen individuals and families who are applying to these programs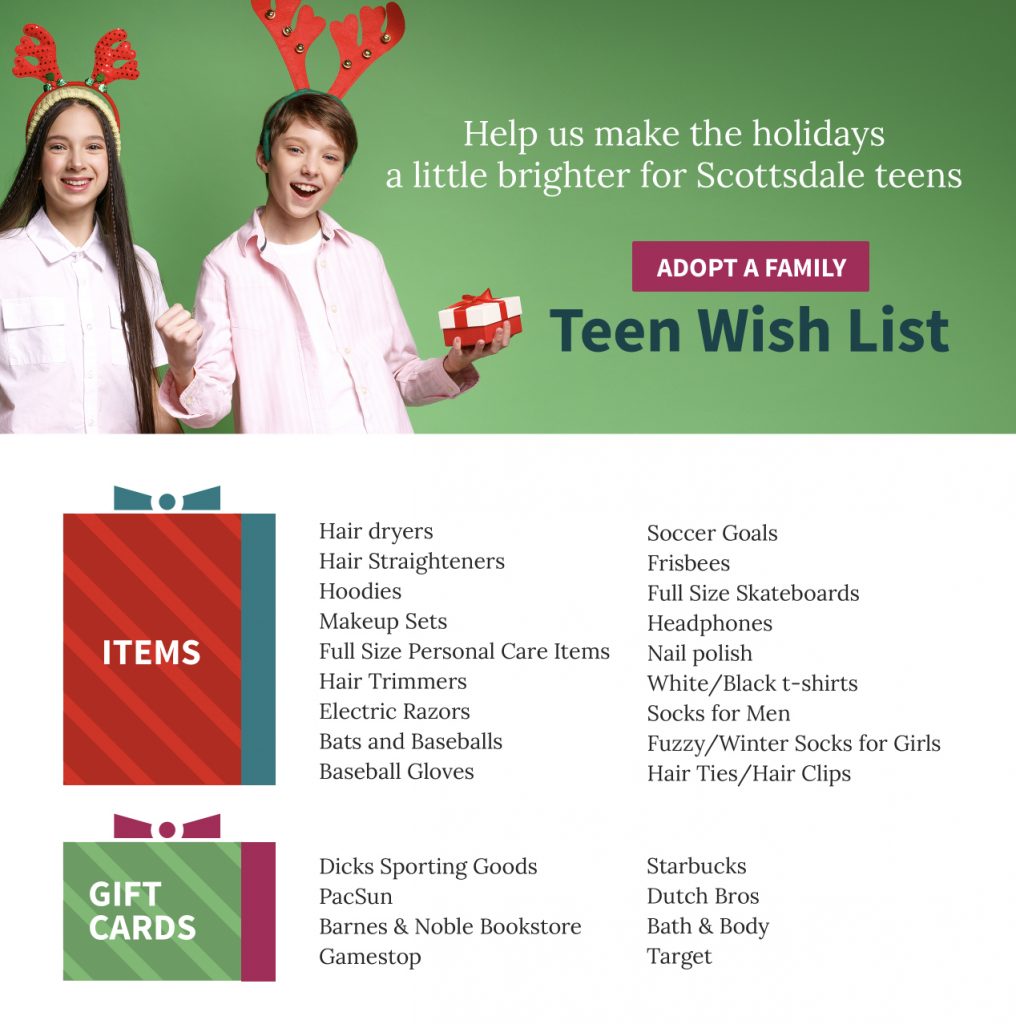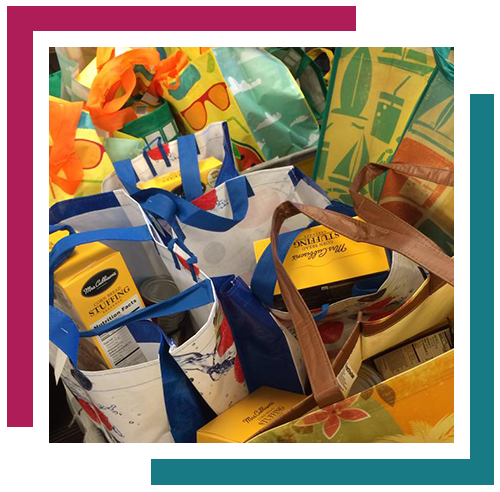 Families received Thanksgiving meals, holiday wish-list items, food, and essentials.
"On behalf of my large family of nine, I want to say thank you for giving us our Thanksgiving meal. The holidays are so such a hard time for us. So you're working as God's Little Miracles. Thank you for blessing our family this season. We are so grateful for you. God Bless."
Help us make a difference!
The more funds we raise, the more Scottsdale residents and students we can help!
Support our cause in a big way and become a sponsor partner.
We're always looking for smiling faces to help facilitate our events.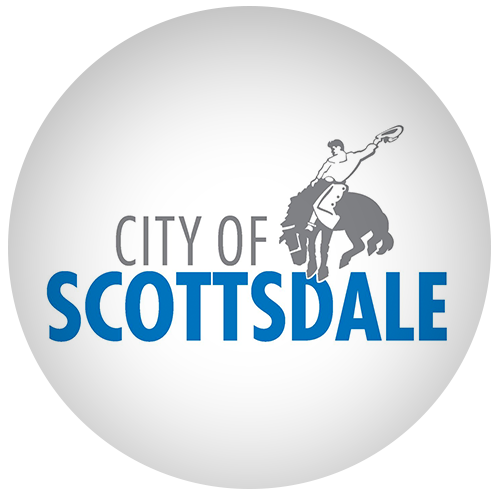 City of Scottsdale Partnership
For over 40-years, we have been working closely with the City of Scottsdale to develop, support, and expand human services programs for Scottsdale youth, families, and seniors.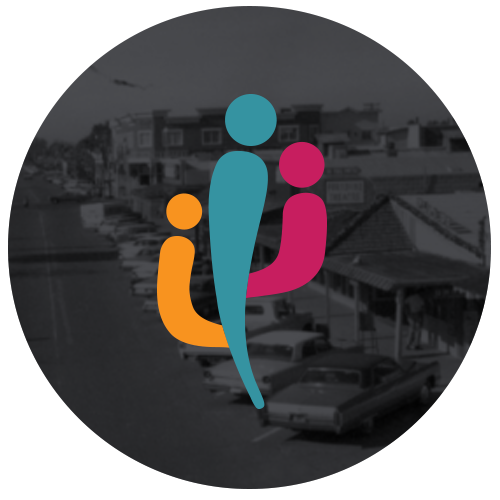 History of our Organization
From the passionate vision of one woman dedicated to helping her community, to becoming a significant fundraising arm for the City of Scottsdale programs, see how Scottsdale Community Partners evolved to be who we are today and how we continue to grow.