Scottsdale Community Partners is extremely proud to be a significant partner in the City of Scottsdale's Covering the Bases: Back to School Program.
This event is supported by the City, Scottsdale Unified School District, and several non-profit, civic, faith, and business organizations. To be eligible, a student must be a Scottsdale resident or enrolled in a Scottsdale school (grades K-12), and provide proof of income or provide a free or reduced school lunch letter.
With over 6,500 low-income students in our Scottsdale Unified School District, this program was designed to provide qualified students with a new backpack filled with school supplies, a pair of running shoes, and clothing including pants, shirts, socks, and undergarments. Additionally, supporting businesses provided 523 dental screenings, 54 immunizations and 45 well-child appointments – all the day of the event!
This program continues to grow significantly each year. In 2014, 504 students participated in the program. In 2015, that number grew to 832, and in 2016, we helped 990 students.  We continue to collaborate with the City of Scottsdale to grow this program and help more families start the school year strong.
Monetary donations are the best way to support our programs, as it allows us to allocate funds and purchase items to cover specific gaps in resources. However, if you would like to support this program by dropping off new children and adult sized clothing, school supplies, sturdy backpacks (larger backpacks are always needed), socks, underwear, and new shoes, please bring your donations to Vista del Camino, 7700 E. Roosevelt St. Scottsdale, AZ
If you, your business, or non-profit organization would like to participate, please contact us! We coordinate sponsorships to assist in funding this event and would like to talk with you about how you can help us make a difference to Scottsdale students and families.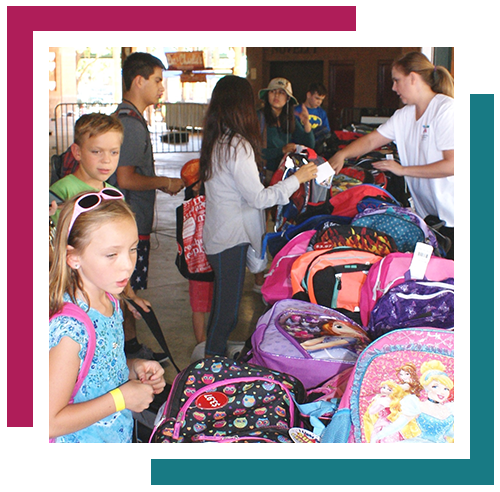 Youth participated in the Back to School Program last year
I just wanted to take the time for you to say thank you so very much for helping my family and I in this wonderful time of year. I'm very grateful for family like you who have a heart and time for families like us. God bless you and your family and happy holidays, much respect.
Help us make a difference!
The more funds we raise, the more Scottsdale residents and students we can help!
Support our cause in a big way and become a sponsor partner.
We're always looking for smiling faces to help facilitate our events.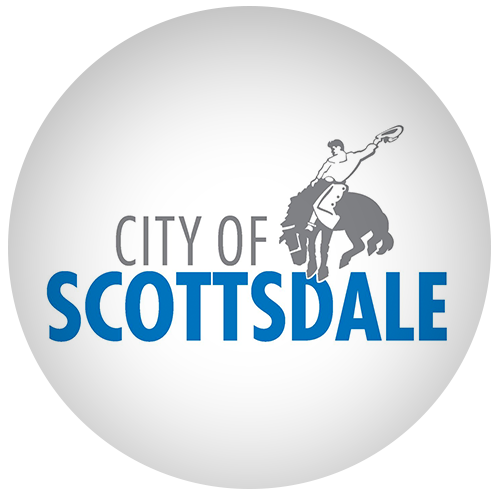 City of Scottsdale Partnership
For over 40-years, we have been working closely with the City of Scottsdale to develop, support, and expand human services programs for Scottsdale youth, families, and seniors.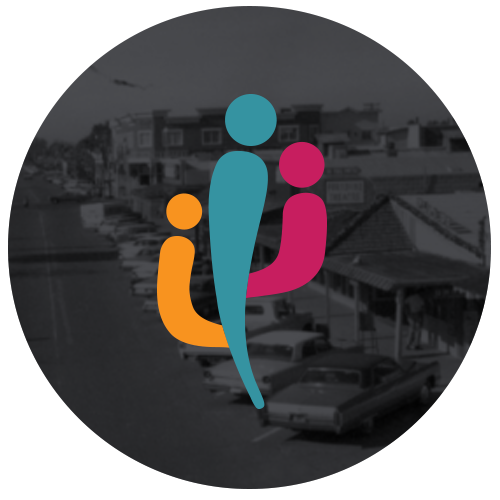 History of our Organization
From the passionate vision of one woman dedicated to helping her community, to becoming a significant fundraising arm for the City of Scottsdale programs, see how Scottsdale Community Partners evolved to be who we are today and how we continue to grow.